2021 Conference:
Building Toward Net Zero
Hosted by WaterPower Canada, the Canadian Waterpower Week is the industry's premier national annual event.
Conference partners
Conference leaders
Register
Join more than 400 attendees, representing the hydropower industry in Canada, U.S. and abroad. Connect and learn from decision-makers, senior executives and key industry stakeholders.
Who attends?
---
40%
Decision makers from hydropower generators
35%
Senior executives and experts from supply chain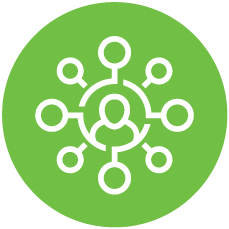 25%
Key industry stakeholders (government, academia, and think tanks)
News
Countries across the globe, including Canada, are setting ambitious net-zero emissions goals to tackle the global climate crisis. Hydropower generates around 60% of all renewable …
Michelle Branigan, CEO at Electricity Human Resources Canada, discusses main barriers of DEI ahead of her panel at the Canadian Waterpower Week. Diversity, equity and inclusion …
Program
In the lead up to the United Nations Climate Change Conference (COP26), the global urgency and ambition for greenhouse gas emissions goals is increasing.
The question being asked at Canadian Waterpower Week 2021, is: how will hydropower's role evolve in our clean-energy mix to reach net-zero emissions?
We're thrilled to have industry leaders and seasoned experts explore how Canada's hydropower industry can best navigate economic, environmental, and social issues and opportunities to maximize the role it plays on the path to net zero.
---
01.
Demonstrate your leadership.
Raise your profile at the industry's premier national event.
02.
Elevate the importance of hydropower in Canada​.
Take advantage of opportunities to speak, moderate, engage in discussions, and highlight projects.
03.
Support your association​.
Add your support to WaterPower Canada during this pivotal year as we work toward net-zero goals.
Networking sponsors
Event supporters